Posted on April 29, 2019 by Brandon Bonds
Lots of warm air has begun funneling in today as a warm boundary has moved through. This will lead to warm air advection moving into south-central Kentucky, giving us high's in the mid to upper 80's over then next couple of days. This is the reason it has felt a bit breezy today. Winds expected to be between 10-15 with gusts up to 30 mph are possible. Luckily, much of the precipitation will be held off until later in the week, leaving us with a mix of clouds and a few patches of sun. As seen from GOES-16 visible satellite (below) clouds are beginning to move into our area from the west. A chance of light, short-lived showers, are possible this afternoon, but the chance is low given the relatively dry air sitting over our area.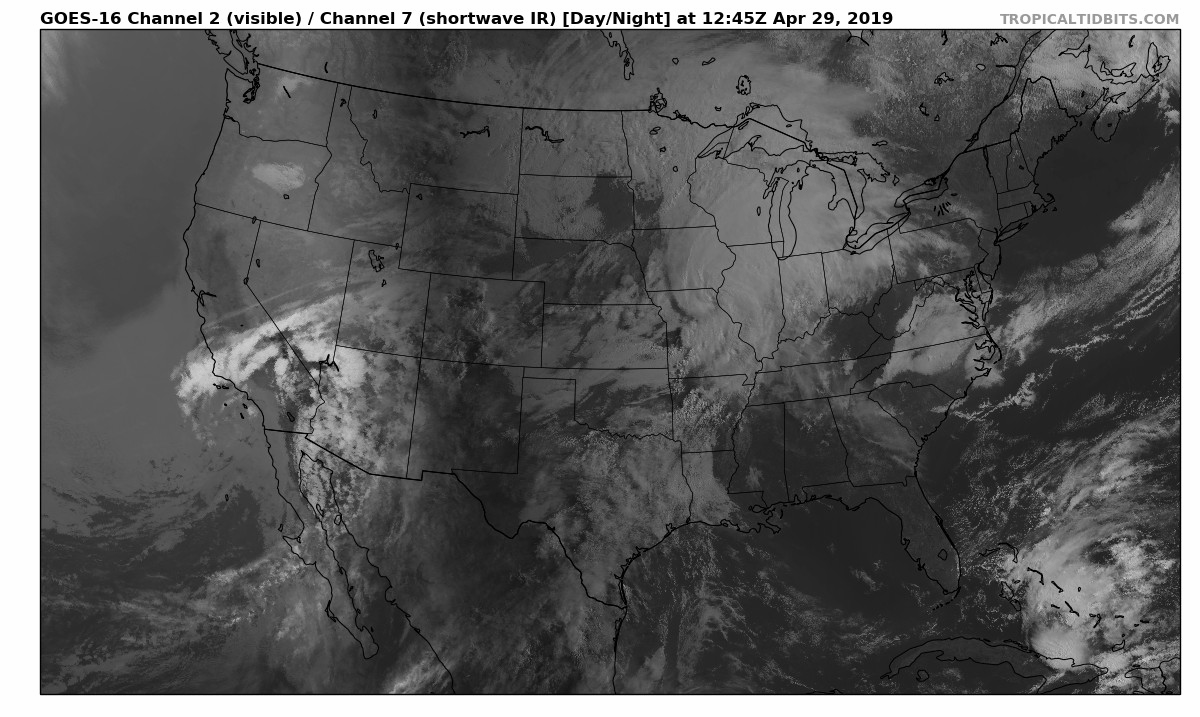 Moving into tomorrow you can expect much of the same as today. Partly cloudy skies and above average temperatures. Stay cool if you plan to be outside for long periods of time, as we are getting a taste of some summer time heat in late April. Check out the 24-hour temperatures change for the US. Much warmer temperatures have moved into the region thanks to that front.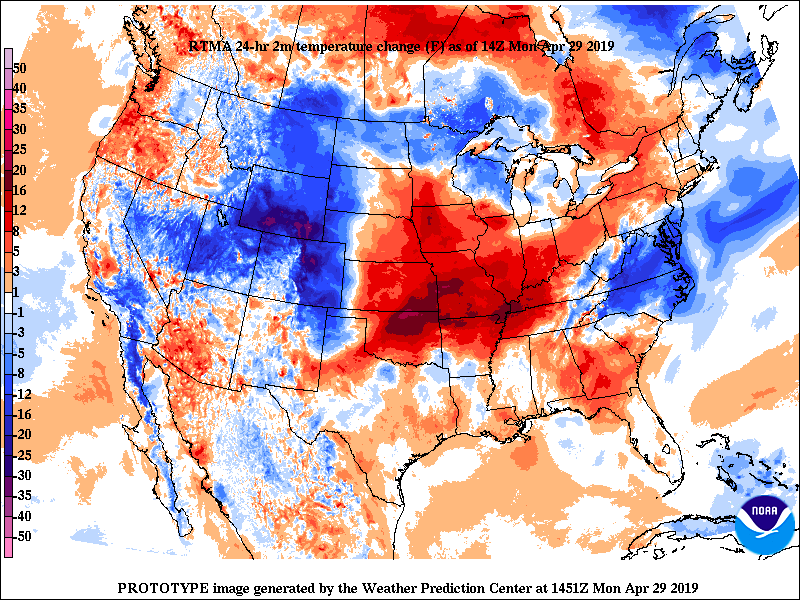 FORECAST
Today (4/29): Partly cloudy and breezy
High: 84
Low: 60
Tonight: Partly cloudy
Tuesday (4/30): Partly cloudy and warmer
High: 87
Low: 65
Tuesday Night: Mostly cloudy overnight
Wednesday (5/01): Partly cloudy to cloudy
High: 86
Low: 63
Tuesday Night: Mostly cloudy overnight with a chance of showers late (30% chance)