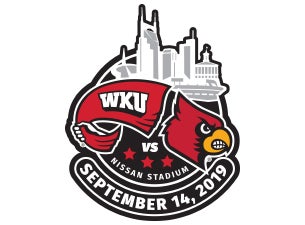 Week 3 WKU gets back into non conference play vs Louisville who is coming off a horrible year going 2-10. Louisville comes into the game after facing off with Notre Dame and EKU both being home games for the cards.
The Offense
The previous season Louisville averaged 19 points per game. While passing for 211 yards per game and rushing 141 yards each game last season. Louisville averaged over 352 yards of total offense each game. While in the red-zone a season ago they scored over 80% of the time. They scored touchdowns on 61% trips to the red zone. They saw multiple guys see games at quarterback last season. Returning quarterback Jawon Pass lead in passing yards a season ago with 1960 yards. Malik Cunningham is the leading return on the ground 536 yards. He also was one who played quarterback a season ago for the cards.
The Defense
On defense last year the cards gave up 44 points per game. They gave up 277 yards on the ground and 16 touchdowns. While though the air they gave up 206 yards a game and 19 touchdowns. Teams averaged 483 yards per game against the Tops. When teams got to the red-zone they score points on 88% of the time. They scored touchdowns 75% of the time. The top tackler returning a season ago is C.J. Avery with 56 tackles (33 solo and 32 assisted).
Last years game
The game last year at Cardinal Stadium saw Louisville rush for 204 yards and WKU for 168 yards. While WKU was able to throw the ball for 260 yards and Louisville for only 88. WKU had total yards of 428 while Louisville had 292.