What. A. Game.
Saturday night WKU Football went into "The Cage" in Miami, Florida to take on FIU and left victorious, claiming the first (Of many) win of the Tyson Helton era in Bowling Green.
Before we start, please get that ESPN+ announcing and camera crew a new gig. That was painful to watch.
I pay $5 a month solely for ESPN+, and after last night they should have paid me for watching that garbage broadcast.
Some Statistics
Offense: QB Steven Duncan threw for 19/33 for 241 yards 1 touchdown and 2 interceptions.
Gaej Walker rushed for 100 yards on 27 carries
Lucky Jackson led the way for the receivers with 6 catches for 93 yards. Kyle Fourtenbary added 5 catches for 74 yards.
Defense: Was lead by Junior Devon Key recording 5 tackles in the secondary for WKU. Juwuan Jones and Kyle Bailey also added 3 tackles.
Takeaways: The offense for WKU showed it can be explosive and unpredictable under Tyson Helton. How about that on-side kick in the first half? Guts. QB Steven Duncan showed he can make the throws needed to guide this offense, but still struggled trying to fit the ball into tight windows resulting in 2 interceptions.
Defense: Complete 360 from last Thursday. FIU's QB may have got hurt, but the defense limited their QB to 2/6 threw the air for 41 yards and 3.2 yards a rush. The Hiltopper defense only gave up 7 points to FIU which is impressive no matter who you play.
By no means was the win "pretty" but a win is a win.
Did your hear Coach Helton's Postgame speech?
This sounds like a man who doesn't listen to a lot of outside noise. I like my team.
See you in Nashville! @WKUConnect
---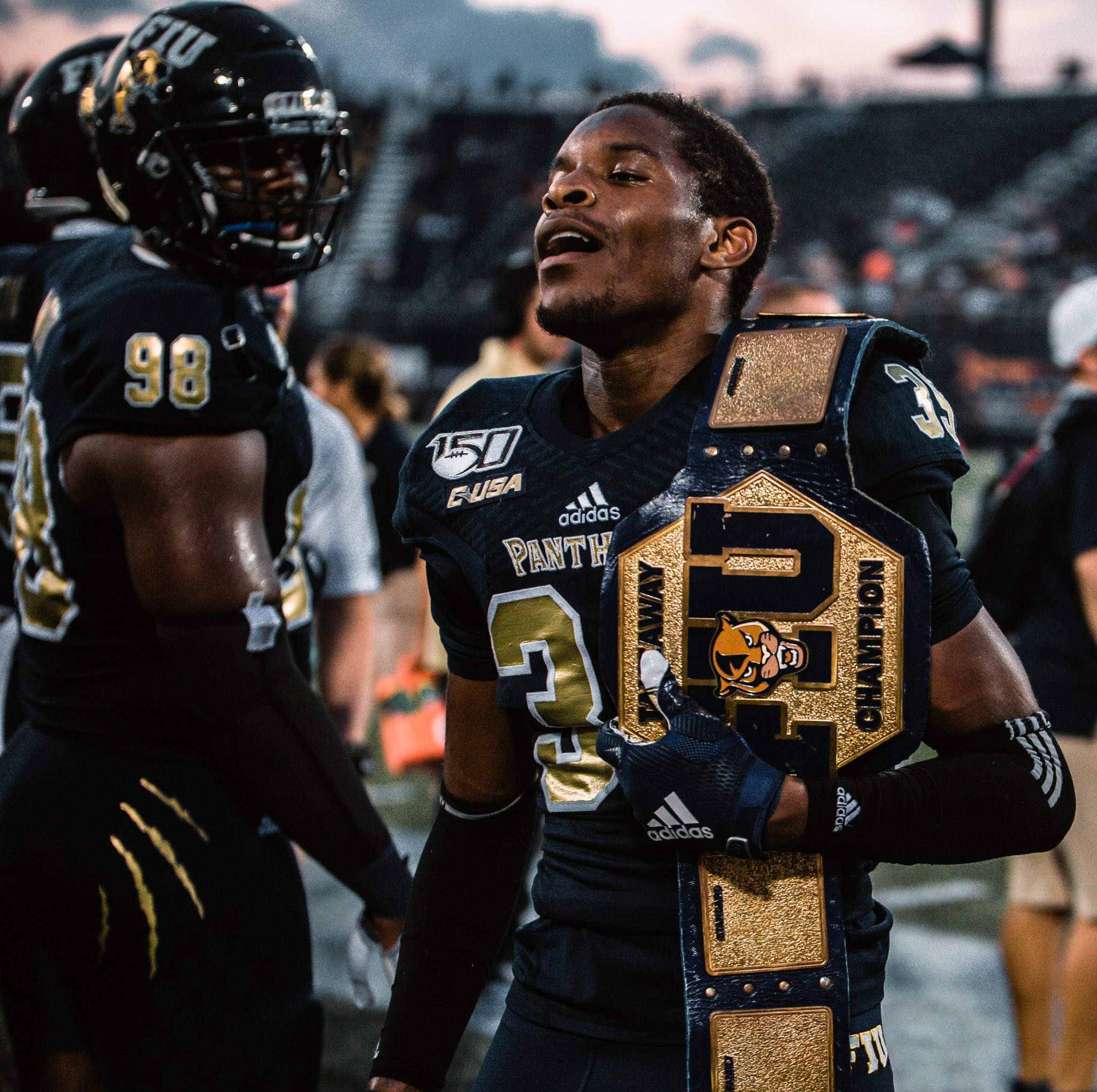 On a separate note: Why do we not have a Turnover "____"? Anything, literally anything, would be fine with me.