Headed to Bowling Green for WKU Football Homecoming vs. Charlotte? We've got you covered with everything you need to know.
Perfect Weather Conditions
Topper Walk at 1:15 PM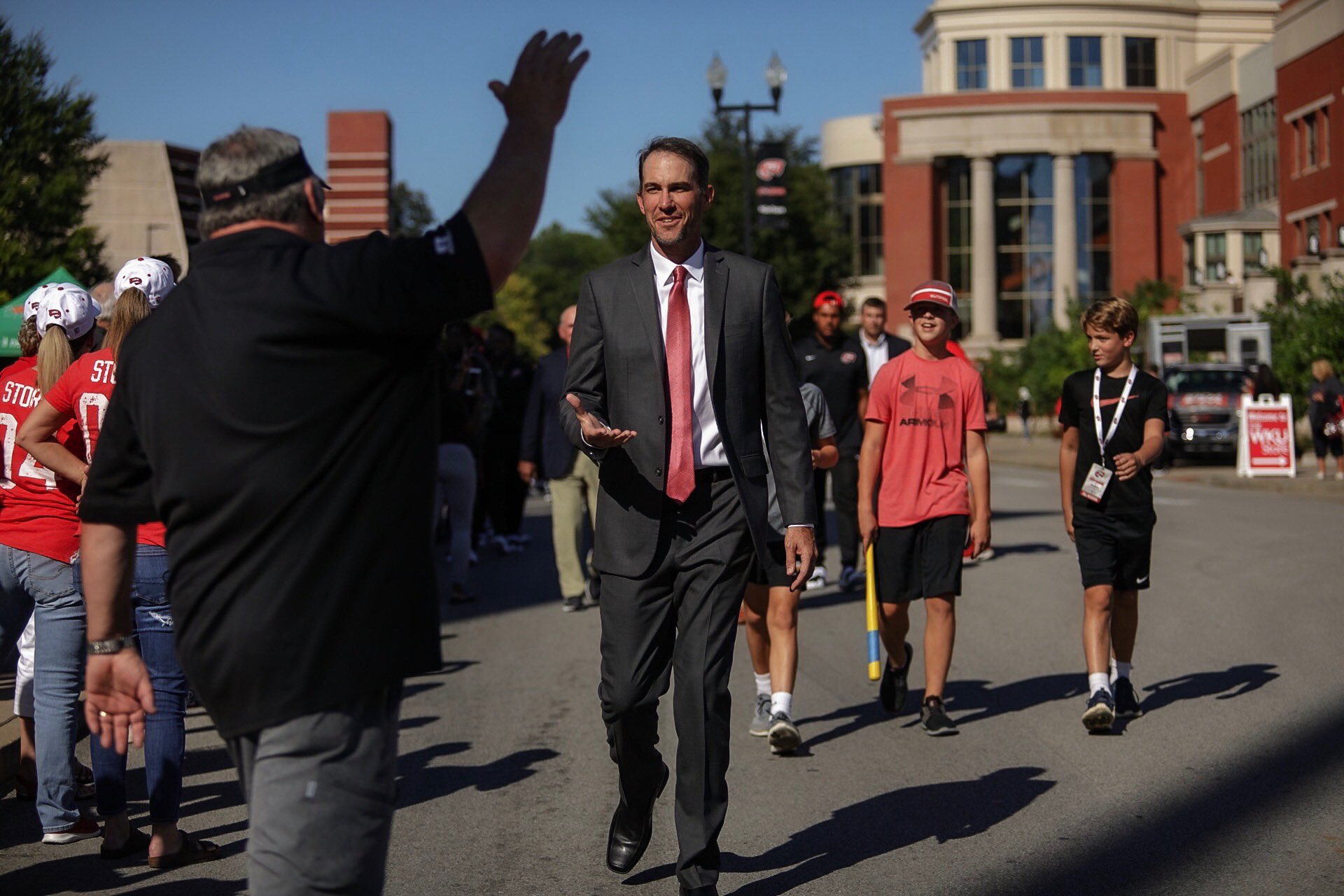 Around 1 PM head in front of DSU to welcome the team during the traditional topper walk.
Tailgating
Tailgating will open at 8 AM. I repeat, TAILGATING WILL OPEN AT 8 AM.
Where to eat
First Option: If you want good game day food before or after the game I would highly suggest Mister B's Pizza and Wings as your first choice.
Located at 1945 Scottsville Rd, Bowling Green, KY.
Second option: If Mister B's is packed, (Which it probably will be) I suggest 643 Sports Bar, Overtime Sports Bar, or not feeling the sports bar atmosphere? Try 440 on main or Steamers Seafood. All great options IMO.
Where to drink
College crowd? That's easy.
Or
Looking to get away from most of the college kids? We've got you covered. (Kinda)
Kickoff: 3 PM
Graham Doty, and Brandon Doughty (legend) will be on the call for ESPN+ You can stream the game on the Hilltopper IMG Network where Randy Lee, Leo Peckenpaugh, and Terry Obee will be on 100.7 FM and 1045 AM.
See You At The Houch! @WKUConnect
Postgame
Any of the above mentioned bars. Go Tops!