As you know recruiting is one of the lifelines of this website and we strive to bring updates on recruits with quick and accurate information.
Therefore, I hate to say it, but it appears WKU is out of the running for 4 Star Bardstown prospect JJ Traynor in the class of 2020. In a post published yesterday we detailed JJ's connection to UofL and how they are the clear front runner to land Traynor.
Yesterday this news proved even more true when Traynor posted this to his Instagram page: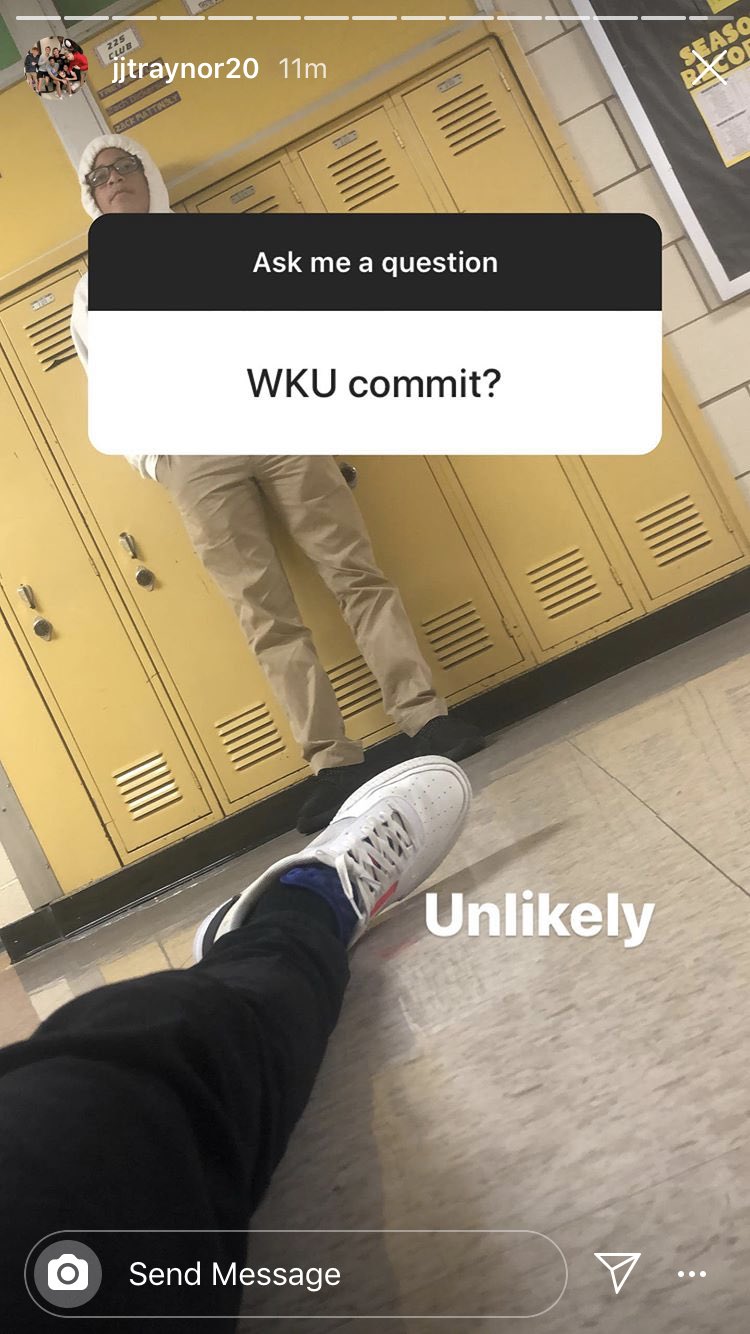 It's almost certain Traynor's decision will be between UofL, and Cincinnati. An offer from Kentucky could possibly slide them into this list as well.
With the news of WKU likely being out of the picture for Traynor the question now to be asked is, who does Rick Stansbury look for to be the center piece of the 2020 class?